First Manikin to Help You Visualize the Effects of CPR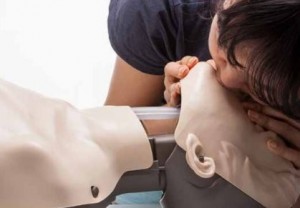 First aid has been taught by organizations like St. John's Ambulance and The Irish Red Cross for over a century, saving countless lives in warfare, community events and everyday life. The practice of first aid is always updating as new technology and safer procedures are brought in with the aim of saving even more lives.
Now with the unveiling of the Brayden Illuminating CPR Manikin, learning first aid has never been more engaging. A normal CPR manikin offers excellent experience and practice for when a first responder needs to put their practice into action, but the Brayden Illuminating Manikin let's the first aider and trainees see what exactly their actions are doing to the manikin's body by lighting up the circulation of blood around the body and signalling the quality of the CPR and chest compressions.
First of its Kind
The Illuminating Manikin is the first of its kind, and has been built to build the confidence of trainee first aiders, whilst offering them improved understanding of cardiopulmonary resuscitation and aiding them in the retention of that knowledge. 3 interrelated sets of LED lights give the trainee real time feedback of their CPR performance & function.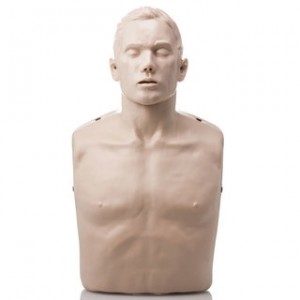 Chest Compression
The chest compression lights represent how much blood is being circulated around the body by the   person administering the treatment. The chest compression light only fully illuminates when the depth of compressions is over 5cm.
Blood Circulation
The manikin has lights that represent the flow of blood from the heart to brain. The speed will vary with the depth and speed of compression being administered. The light will only fully illuminate once the rate of compressions matches the recommended amount, which is 100 per minute.
Quality of CPR Light
The quality light illuminates to represent that blood is reaching the brain. The quality light only illuminates if all factors are correct, in order to illuminate the quality light, the depth and speed of compressions need to be precise.
A set of 6 alkaline batteries will give Brayden the power to perform 160,000, giving the manikin plenty of uses before they need changing, or the manikin can be powered with an AC adapter.
To find out more about or range of manikins and our training aids click on the link Training Aids